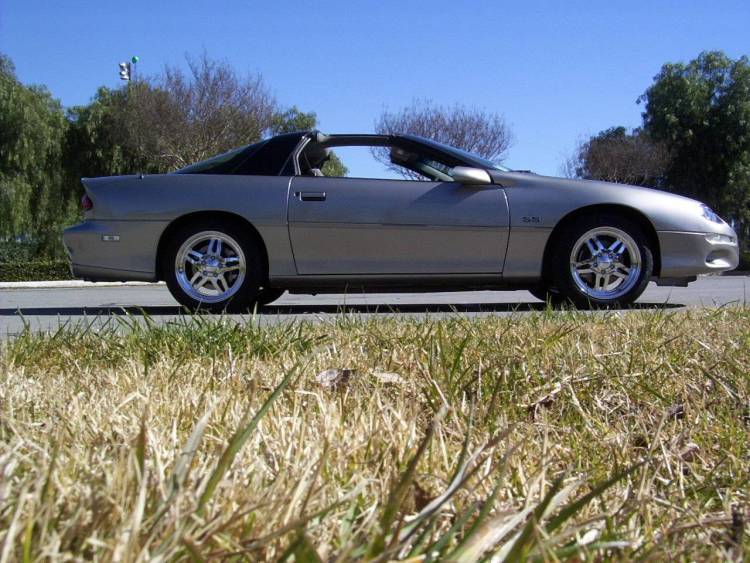 Modifications
My Modifications were stacking up in my front room and garage for months. This was the second one the dealer had to order for me so
I had a lot of time to find things. Some Mods are ones that I removed from my Z28 before I traded it in and others were recently
done to change the look some. Others just showed up to help make it more fun to drive.
Express Passenger Window Down/Both Window Auto-up with alarm system arm using remote
Clear Corner Lens
Blacked out tail panel with Stainless Steel CAMARO insert letters
Hotchkis Shock Tower Brace
Calipers Painted Black with Chrome Lettering on Front Calipers
GMMG Chambered Exhaust system - Gives a great sound to the Car
Boyd Coddington Blaster Billet Wheels - Look at the picture at the top of the page
Sparco pedals and a 'Camaro Hose' from Baker Precision
MBA Products Billet Battery Cover
SLP Sub-Frame Connectors
ASP Racing Under drive Crank Pulley